Jim Van Schaack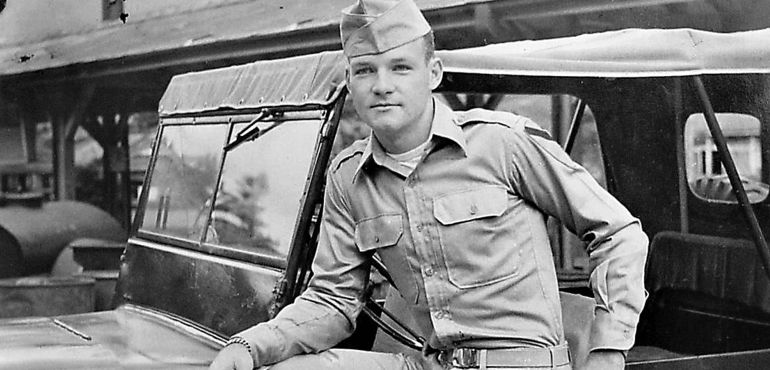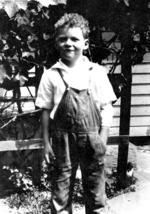 Jim Van Schaack was born in 1928 and raised in Los Angeles. He was there during the heyday of Hollywood. As a child, Jim spent countless hours watching movie making in the back lots of Hollywood, and on the streets of Los Angeles. In those days the whole town was a movie location. As the years passed, age took its toll on Hollywood. One landmark after another quietly disappeared. Jim decided to produce a series of digital drawings, a picture, of each remaining landmark, showing it, when possible, as it appeared in its prime. Since beginning the project, Van Schaack decided to create a drawing of some additional landmarks outside of Hollywood and some that have disappeared, including the drawings in this series that are or were contained within the general area of Los Angeles, California, where Hollywood is located.
Jim Van Schaack is a noted American Designer, creator of major department stores and shopping centers throughout the United States.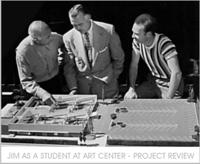 Jim graduated from Los Angeles High School and joined the U. S. Army in 1946. He served with the 1st Cavalry Division, 8th Cavalry Regiment in Tokyo during the occupation of Japan.
Following his discharge from the Army, he studied Business Administration at Los Angeles City College. It was at that time that Jim became interested in the field of Industrial Design and began a search for the right school.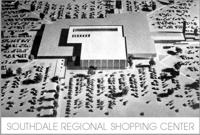 He chose Art Center School in Los Angeles, California (now called Art Center College of Design in Pasadena, California) graduating with a Bachelor of Professional Arts degree in Industrial Design with a major in Specialized Structures (architecture). Jim taught design at Art Center College of Design in Pasadena, California in 1980 and 1981.
His first job was with the nationally known architectural firm of Victor Gruen and Associates Architects in Los Angeles. Victor Gruen is credited with being the first architect to design and build a completely enclosed climate controlled regional shopping center. Jim was on the team that designed the center which was the Southdale Regional Shopping Center, south of Minneapolis, MN.
Jim then joined the Los Angeles firm of Welton Becket and Associates Architects. Soon he became co-director of the small retail store division, planning, designing and supervising the construction of stores up to 103,000 square feet in size. Stores included Bullock's Department Store, I. Magnin, J. Magnin, Roos Brothers, Livingstons, Liebes and many others. Van Schaack worked on many regional shopping centers including Stonestown, Stanford, Almaden in Northern California and in downtown San Francisco, San Diego, Portland and Seattle.

He then associated with the firm of Albert C. Martin and Associates, Architects and Engineers, started in Los Angeles by A. C. Martin Sr. at the beginning of the 20th century. Jim was hired as a project architect but soon became Director of Interior Design and was responsible for the planning and design of most of the interiors generated by an architectural firm of over 300 professionals, with clients like Richfield Oil (now Arco), May Department Stores, and TRW. In 1958 he established James Van Schaack Industrial Design in Sherman Oaks, California, offering architectural, graphics, and product design to his clients, including Sterling Milk, Erie, PA., May Company, City of Paris, J. M. Mc Donald's Stores, Hastings Nebraska, and Quinns Nutrition Centers, Los Angeles.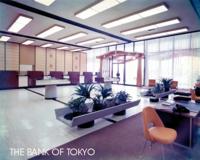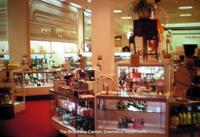 In 1962 Sterling Leach, Ron Cleveland and Jim Van Schaack formed a corporation called Leach-Cleveland-Van Schaack, Inc. with Jim as President. This firm specialized in retail design, shopping centers and retail stores in Southern California including Ventura, Santa Barbara, Huntington Beach, Fresno. During this time Jim designed three award winning stores: Gelson's, North Hollywood, Shoppers, Woodland Hills and Pantry Market, Arcadia, California, He also designed two banks, The Bank of Tokyo and the regional head office of Bank of America, Santa Barbara, California.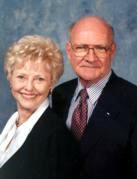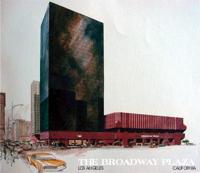 In 1968 Jim established J. L. Van Schaack & Associates, with an office on the Sunset Strip in West Los Angeles. Clients served nation wide included Emporium-Capwell Department Stores, The Broadway Department Stores, Weinstocks' Department Stores, J. M. McDonald's Jr. Department Stores, Burdines' Department Stores, Florida. In 1970 Van Schaack was asked to design the interiors for the first major department store to be built in downtown Los Angeles, California in fifty years, the 260,000 square foot Broadway Plaza store, Broadway's Flagship Store. Jim also designed the Broadway Department Store at Tyler Mall, in Riverside, California. It was honored as the Department Store of the Year in the S. I. D., national Store Interior Design competition. Jim Van Schaack is a Fellow in the Institute of Store Planners, ISP, an international store design organization. He was ISP Member of the Year in 1985.
Jim has for the past few years started playing more golf, but still works with his son Jim III who is a general contractor and his daughter a graphic and web designer. He also spends a great deal of time designing for Joyce, his wife of over 50 years, as she is involved in numerous civic projects. Jim Van Schaack has many more landmarks for his FAMOUS drawings series, and he hopes to get to them all.