Joyce Van Schaack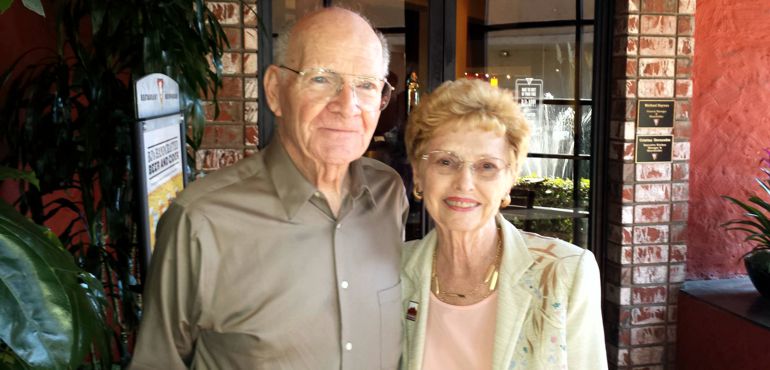 Joyce and Jim have been involved in community, political and civic affairs since their marriage in 1949. In 1996 the California American Mothers Inc. named her California American Mother of the Year. M. Joyce Van Schaack, was named as a California 73rd Assembly "Woman of the Year" for 2005 by The Honorable Mimi Walters. Joyce was a 2005 appointee of President George W. Bush to serve another 6 year term on the Christopher Columbus Fellowship Foundation Board of Trustees. She was a continual appointee from President George H.W. Bush, and President Clinton. Ms Van Schaack is presently serving on the Saddleback College Foundation Board of Governors in Mission Viejo, California.
Joyce was active as a community college educator in Los Angeles, and appointed to serve on education commissions for both local officials and California governors. She served Governor Wilson on the California Commission on Improving Life through Service, President Clinton's AmeriCore California Program. She was also a Governor's appointee as Director and President of the 51st Agricultural District As a strong advocate against child abuse; she served as a California Governor's appointee to the Dept of Social Services Commission for Child Abuse Prevention.
She was appointed to serve President Reagan with the U.S. Dept. on the Education Intergovernmental Advisory Council on Education for six years. Then she was appointed to the U.S. Small Business Administration, Region IX, as the Regional Administrator Assistant in San Francisco, followed by an appointment as U.S. General Services Regional Administrator's Personal Assistant in Los Angeles for the five western states. During that time, she continued her services directly with the White House, as Coordinator for the Advance Office for the President coordinating President and Mrs. Reagan's trips to Los Angeles, California.