Lee Van Schaack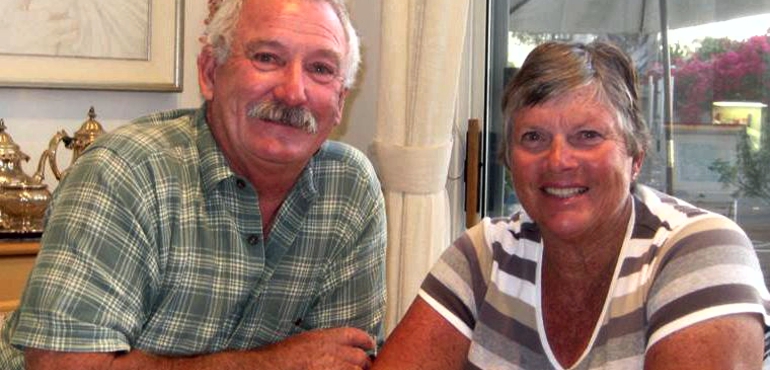 James L. Van Schaack III is the son of noted American designer and digital artist J. L. Van Schaack, Jr.. He is known as Lee to his family and Jim to his friends.
Lee Van Schaack was born in Los Angeles and grew up in the San Fernando Valley. He met his wife Linda playing volley ball and both had a passion for surfing. They spent many early mornings before work enjoying the waves and most weekends surfing at San Onofre beach. In 1975 Jim and Linda married and moved to Telluride, Colorado where they had their two wonderful, now adult children, Dena and Nathan.
Jim began his construction career doing historic restoration of early American mining and Victorian homes and turn of the century commercial buildings in Telluride. He and his family loved Telluride, the outdoors and skiing, but Jim and Linda missed the beautiful beaches of sunny California so they moved to San Juan Capistrano in 1986 and Jim worked as a partner with well known local contractors. With a desire to own his own company, he started A-Awesome View and put together an excellent construction team. In 2008 they moved to San Clemente where they reside today.
Jim owned and operated A-Awesome View for many many years. He was very well known for his beach property remodels, where he took older houses and created beautiful homes. He retired from construction in early September 2018 and he and Linda have kept busy hardscaping and landscaping their front yard and working on their wonder beach home. Thankfully they have help from brother Chris, and Sister-in-law Kathy, and other friends. Lee has all kinds of ideas for things he wants to do now that he has retired and is working toward those goals.
Lee and Linda have six grandchildren, Blaine 20, Champ 19, Claire 16, Eva 12, Sam 8 and Noah 4 and are thankful the kids all reside close by in San Juan Capistrano. Lee and Linda love to travel and normally spend a few days relaxing and fishing with close friends in Twin Falls, Idaho or getting away to Santa Barbara or San Diego. They also go camping every year with all the kids and grand kids along with Linda's sister and family in Santa Barbara.