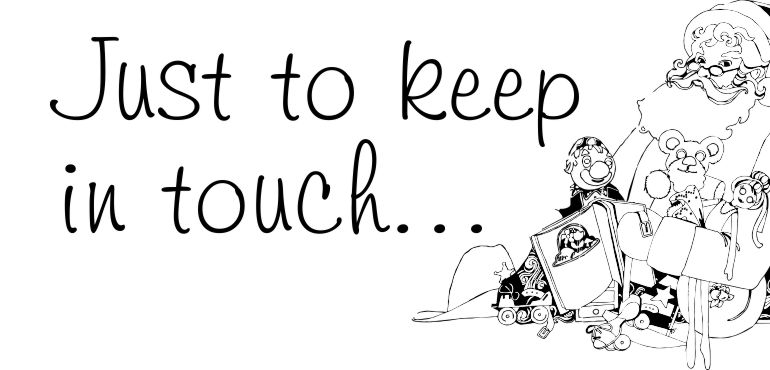 It's the most wonderful time of the year: We have so much to be thankful for in the Van Schaack's home in Tarzana. Jim and I enjoyed the gala opening of the Broadway Plaza Department Store in November, which Jim and his great staff designed. It's the first major department store built in downtown Los Angeles in fifty years. It has 262,00 square feet and is soo luxurious. His office is doing work all over the country.
Our Lee will be twenty-two shortly. He still loves living 'in San Clemente. He has been learning to refinish yachts, and he is successfully contracting on his own. It leaves him time to surf with his best gal, Linda Renfro, He enjoyed surfing in Hawa last summer, and he is looking forward to skiing with Linda this winter.
Our Dana is in her second year at the University of Redlands. Her major is now American Literature. She's a terrific writer. Dana is very excited about 1974, because she has been selected, along with thirty other students, to go to the University in Salzberg, Austria. The group will travel to Italy, Holland, Belgium, France, Denmark (where she will be 19), East and West Germany, Hungary, and perhaps Moscow. She's now finishing finals, getting shots, packing, etc..
Our son, Chris is_now a teenager. He's heading for six feet. Chris finished Little League as terrific batter last summer. In Jr. High he especially likes Science, English and Drafting classes. (Probably work for Dad this Xmas vacation.) This past summer Mom, Dad and Chris visited Canada for two weeks. It was a great trip. We lost Chris a number of times at a historical museum in Victoria, British Columbia, as he found it all so interesting. In September Chris had a bad fall from his skate board and suffered a shoulder separation. With no physical activities for several months, he decided to open an antique museum. He cleaned out Jim's unused office and started his collection. Thanks to many donations, "loans" and digging around, he is off to a great start with a gas stove, kerosene lamps, an old typewriter, a 1930 radio, a gold scale, coffee grinders, square and round nails, hand made keys, etc. If you. have anything you would like to donate or loan please let us know, especially pictures! Come browse too.
Mom is in her 4th year at the University and graduates soon. Dad is giving her a trip to the Orient in January. She hopes he will be able to meet her in Hawaii for their 24th wedding anniversary.
May God Bless you and have a very Merry Christmas